Harmonious Debuts and We Welcome Creations Shop, EPCOT's New Flagship Merchandise Destination along With Club Cool
The other day, while visiting EPCOT and waiting for our Space 220 reservation, we had the opportunity to check out the newest merchandise location, Creations Shop, the new flagship merchandise destination at EPCOT! This grand opening marks another key milestone in the historic transformation journey of EPCOT and can be found where the former Mouse Gear shop used to be.
Creations Shop will help anchor the new World Celebration neighborhood, and, if you're on the hunt for our old friend, Beverly, the new Club Cool location can be found just behind Creations Shop and through the breezeway. We did try out some flavors and yes, Beverly still is well, Beverly.
Now I am not a merch guys, as you are aware, however, more and more with the new merchandise locations and especially the 50th Anniversary Celebration merch, the wallet is getting tugged at a little more than usual. This store is much more than merch however, and we did spend a little bit of time in here looking around.
From the modern signage on the entrance to the wider aisles to the incredibly awesome 30 foot long handpainted colorful Mickey Mouse mural art on the wall and pieces throughout the shop, this place is fun and a pleasure on the eyes. These individual Mickey art pieces were created by Florida imagineers themselves and really tell the story of how creativity is the focal point of this shop, thus bearing its name. I love the windows in this place, huge, floor to ceiling and give so much light inside the store that is so different from crowded, low light or dark shops.
There is a lot to see in the store from apparel to home goods and of course 50th Anniversary merchandise. I did really like the new Future World gear and think I may be back for something (not the coffee mug)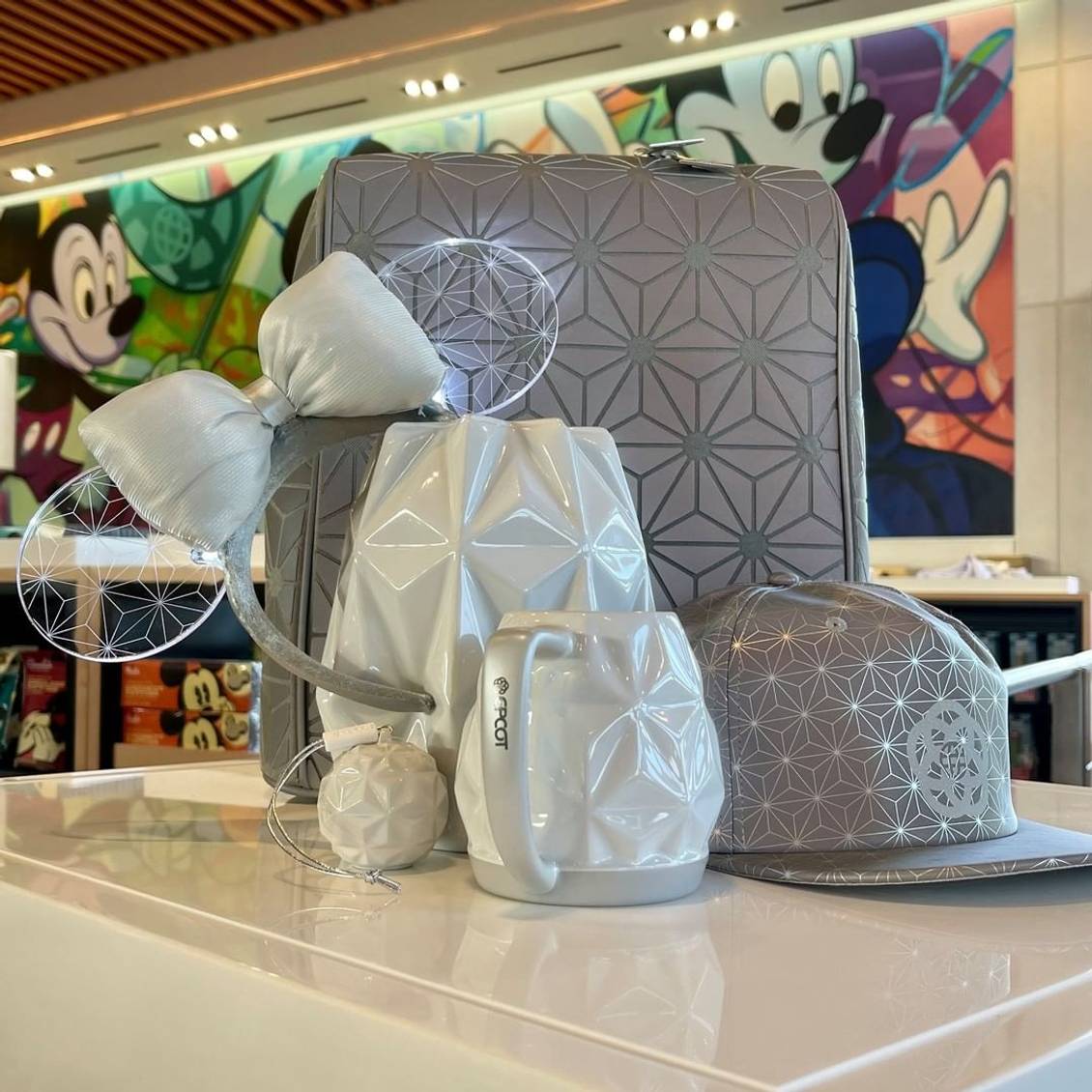 Coinciding with the opening of Creations Shop was Club Cool, the iconic home of the 'Beverly'. Of course we did stop in and gave some other flavors a try as well as it has been a while and yes, we did miss it. We love the new design, again very open and a lot of natural light coming in. I feel they opened it up more as well, so that people are not all crowded together, which for me is a good thing.
We will be coming back here again very soon and showing more of the shop, merchandise and Club Cool so make sure that you are following Spokesmayne on Youtube, Instagram and Facebook so that you do not miss a single stream or update!
Spokesmayne: Disney Park Blog: PC David Roark