There Is So Much More To Do In Orlando Besides Castles, Penquins and Spells
I love Orlando. I mean I really LOVE Orlando. Part that reason is the vast diversity of not only things to do but also the cultural, organic and realness that is here beyond the theme parks and souvenir shops.
I was very excited when I was approached by Visit Orlando to do a takeover of their Instagram, showing all of the very cool, festive and fun things that you can do in Downtown Orlando. Yes, there are plenty of skycrapers, business headquarters (yep, Travel+Leisure are headquartered here), but there is also a plethra of things to take in including art museums, festivals and a lake!!
When of the most amazing things about Downtown Orlando is if you are visiting Orlando or the surrounding area, it is only about a 20-30 minute drive from where you may be staying. It is also a great place to "get out of the bubble" of the "tourist" mode and just kick back, have a beer, listen to some music, go to a sport event or even throw some axes!!
Downtown Orlando
The unofficial center of Downtown Orlando, Church Street really is the place to go for not only first time visitors but for those that come often, as there is always something new to see. It's home to some of the city's best restaurants, a hoppin' nightlife scene and the iconic Railroad Depot (that now sits alongside the newly-built 'SunRail').
As the historical center of Orlando, the old Railroad Depot was built in 1889 and stands as a reminder of the city's long-lost past, well before Disney and Universal arrived. Meanwhile, the SunRail commuter rail project links Church Street with 3 other downtown areas of Orlando. You will also find several clubs, theatres, shopping complexes and the huge Amway Center sports arena.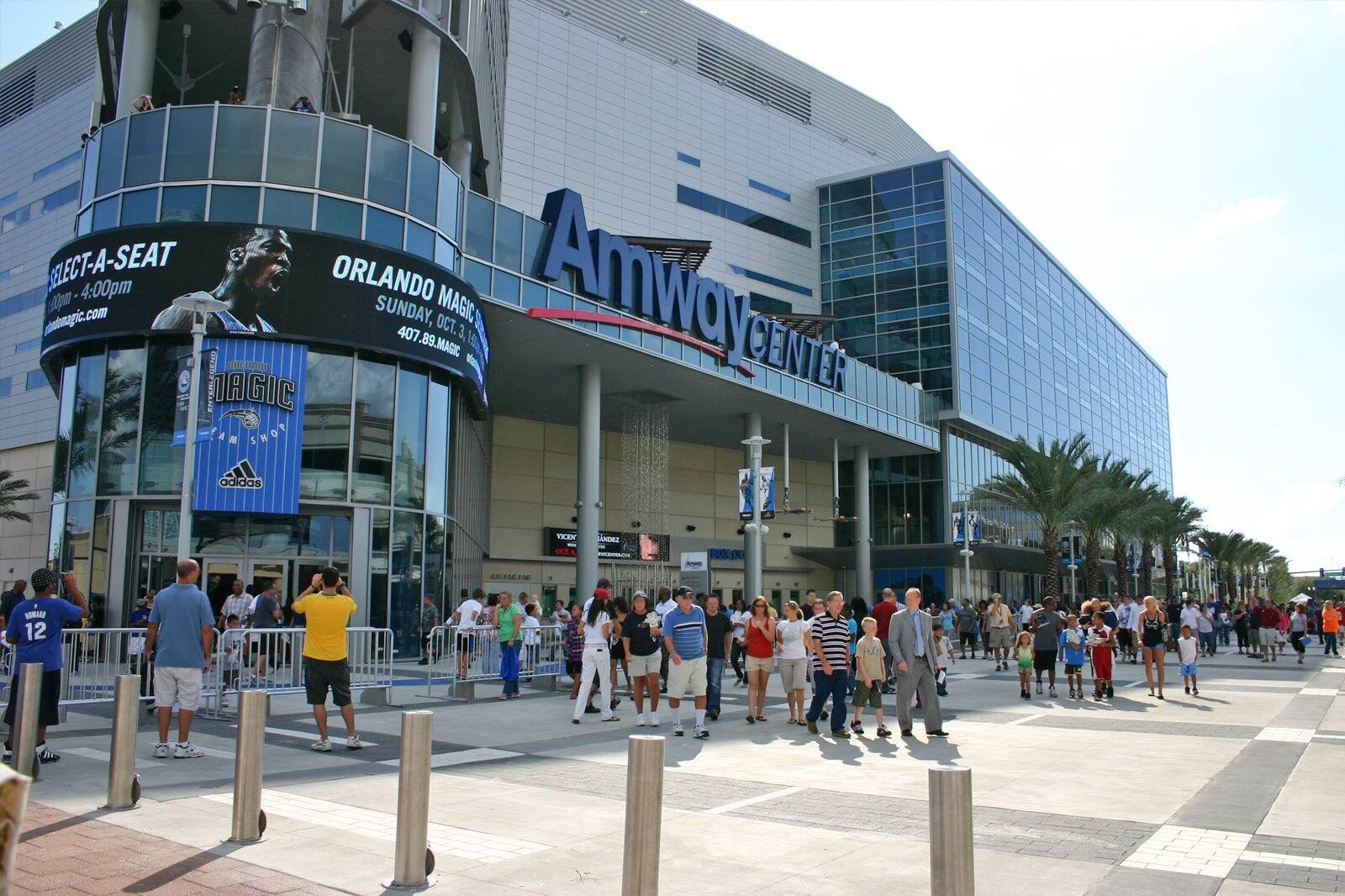 One of the most visited and known places in Downtown Orlando is the Amway Center, the city's main sports and live entertainment venue, located in the heart of the city's Downtown core, near the famous old Church Street Station. Opened in 2010, seating arrangements and the floor plan at this multi-purpose venue can be transformed from a live music hall, into a basketball court, ice hockey rink and an indoor soccer pitch. Currently, the Amway Center is home to three of Orlando's major sports teams: the Orlando Magic of the NBA, the Orlando Predators of the Arena Soccer League, and the Orlando Solar Bears of the ECHL (ice hockey).
Orlando Science Center is another great place in Downtown Orlando and we were just there for an amazing engagement/bridal event called "Unveiled". The center  is "designed to inspire curiosity and exploration" according to the Orlando Science Center, and there is a range of shows, presentations, and hands-on interactions throughout that aim to "bring the exhibits to life" – great for the whole family.
Wall Street Plaza is the center during the day but at night becomes the center of  nighttime entertainment,  one of the top places to have fun in Downtown Orlando. Home to shops, restaurants, and plenty of bars (that turn into full-on clubs after dark), you could easily start and finish your night without ever leaving Wall Street Plaza. The outdoor square gets packed-out for special events such as New Year's Eve, St. Patrick's Day, Halloween and a few local events such as RumFest, Florida Music Fest and City Skip Day. The road is also closed off to traffic every Friday and Saturday night from 9pm for their weekly 'Block Parties', with live DJs (and no cover charge) This is where we had an amazing time at " IMMERSE  which spans 10 city blocks of Downtown Orlando. Filled with epic live performances, immersive art installations, and unexpected creative moments, IMMERSE has something for the art lover in everyone! More on that coming up!!
Of course the place that we spent a lot of our time during the takeover was at Lake Eola and Lake Eola Park. Now, honestly, I live in Orlando, not very far from here and I can tell you, I do NOT get over here enough!! It is so beautiful, peaceful and fun! The water on the lake the weekend that we are here is gorgeous.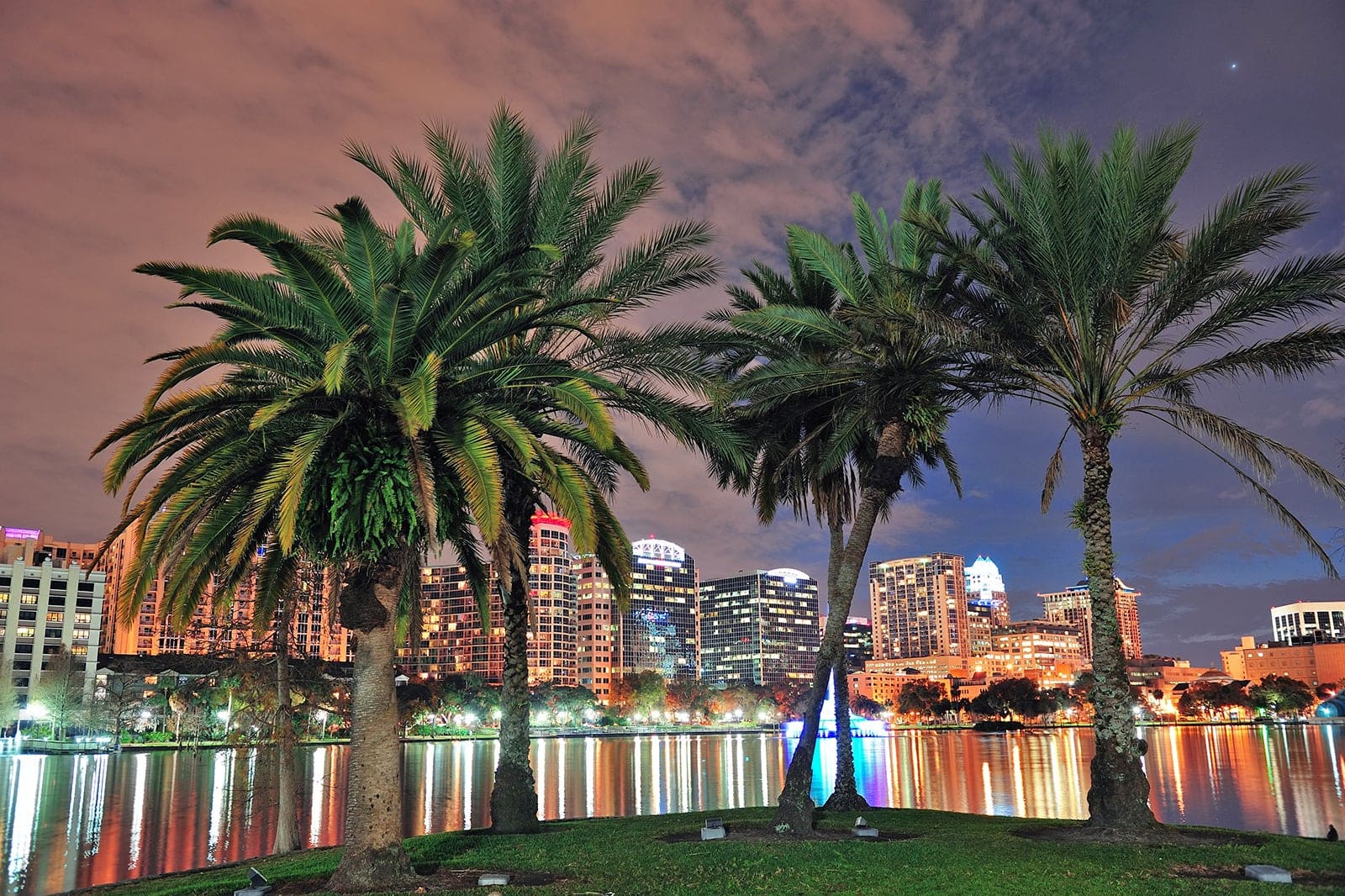 The 23-acre Lake Eola Park off East Washington Street features an almost mile-long walkway around the lake perimeter, as well as an event amphitheater, a children's playground, a bright red Chinese pagoda and a famous fountain (of course, the swans think they are the stars of the 'lake").
Lake Eola Park is affectionately considered one of Orlando's top 'natural' playgrounds (that is, one that doesn't involve Disney or Universal) – a pleasant downtown spot for picnics, exercise, paddle-boating or just a quick escape from the nearby high-rises.
So come along with us as we discover some of the really great things that you can see and experience on your next trip to Orlando. Thanks so much to Visit Orlando for giving this opportunity to me to showcase this amazing place and remind me again why I love to live where I do!!
Spokemayne, Visit Orlando, Hotels.com